Streamlined Sub-Zero Service in Somerset County
Certified Refrigeration specializes in repairs of Sub-Zero Brand Refrigerators and Wolf Oven products. From Basking Ridge to Bernardsville and beyond, we can help you the very same day you call. Along with our top of the line workmanship and full stock of original Sub-Zero service parts, all of our repairs are covered under solid warranties from our company. Whether your problem is as small as an ice-maker not working, or as large as your Sub-Zero fridge not cooling, we will fix your problem the day you call. Check out our Google or Yelp page to see why we really are one of the top independent Sub-Zero & Wolf appliance services in the nation.
Wolf Repairs - Fast.
The popular Wolf brand of ovens are beautiful and functional appliances that can be fixed to last many more years. We are full specialists in the department and can get you running again the same day you call. You'll love the way we can make your Wolf appliance work like the day it was installed. Great service for an exceptional product : Call today!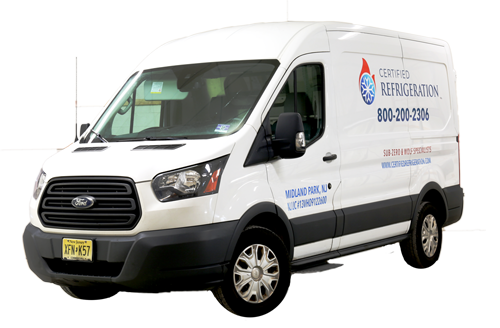 Same Day "Sub-Zero" Service Vans
When we show up, we come in service trucks that were outfitted specifically for repairing your Sub-Zero or Wolf unit. We inventory the most common parts from all revisions of Sub-Zero units on these trucks. Our technicians have the best equipment and parts at their fingertips, there is no other servicer like us. When you call us, we begin the troubleshooting process so that we show up prepared and ready for your machine. Our system is efficient and that is why we fix 99% of these units in one stop.
Real Local Service.
We are not a dispatch service, we are not sending random companies into your home. We are a real small business based in Bergen County with a physical presence, good technicians and a full warehouse of parts to fix your Sub-Zero and Wolf appliances, professionally.

Sub-Zero & Wolf Issues we fix.
Refrigerators or Freezers Not Cooling
Ice formations & Buildups
Leaks and condensation forming
Loud Noises
Overheating
Doors Not Closing
Filter Replacements
Nearly all issues related to Sub-Zero & Wolf Products!
Before we arrive:
Check out some repair tips!
Did you know the #1 reason for mechanical failures of refrigerators is having a clogged condenser? The dust restricts airflow and causes the machine to overheat. Eventually, the machine fails. No doubt about it, cleaning your condenser regularly is the recipe for a long lasting refrigerator. Learn how to clean the condenser on your Sub-Zero and check out some more repair tips.