Today I was getting a hair cut in Ridgewood NJ (right in my backyard) and a new service call came in from around the corner in Glen Rock New Jersey ! They had a 642 42" inch side by side sub zero unit from 2003. A really great unit!

The complaint: unit flashing error codes EC 24 (defrost underheat) and freezing food in refrigerator.

Thoughts going in: freezing food sounds like maybe there is poor airflow? Perhaps low refrigerant or a sensor issue? EC24 can be a wildcard of an error code because coils can frost up for tons of reasons and trigger the code. It doesn't necessarily mean we have a "defrost underheat"

Diagnose: Tt was a bad condenser fan motor, the compressors were over running as they are over heating, unit was freezing food because compressor never shuts off.

We should forget about the EC 24 code as there really wasn't much of an ice up going on in the freezer. This was a weird one, just because when a condenser fan fails, we usually see full failures or warm temperature in the refrigeration section and freezer.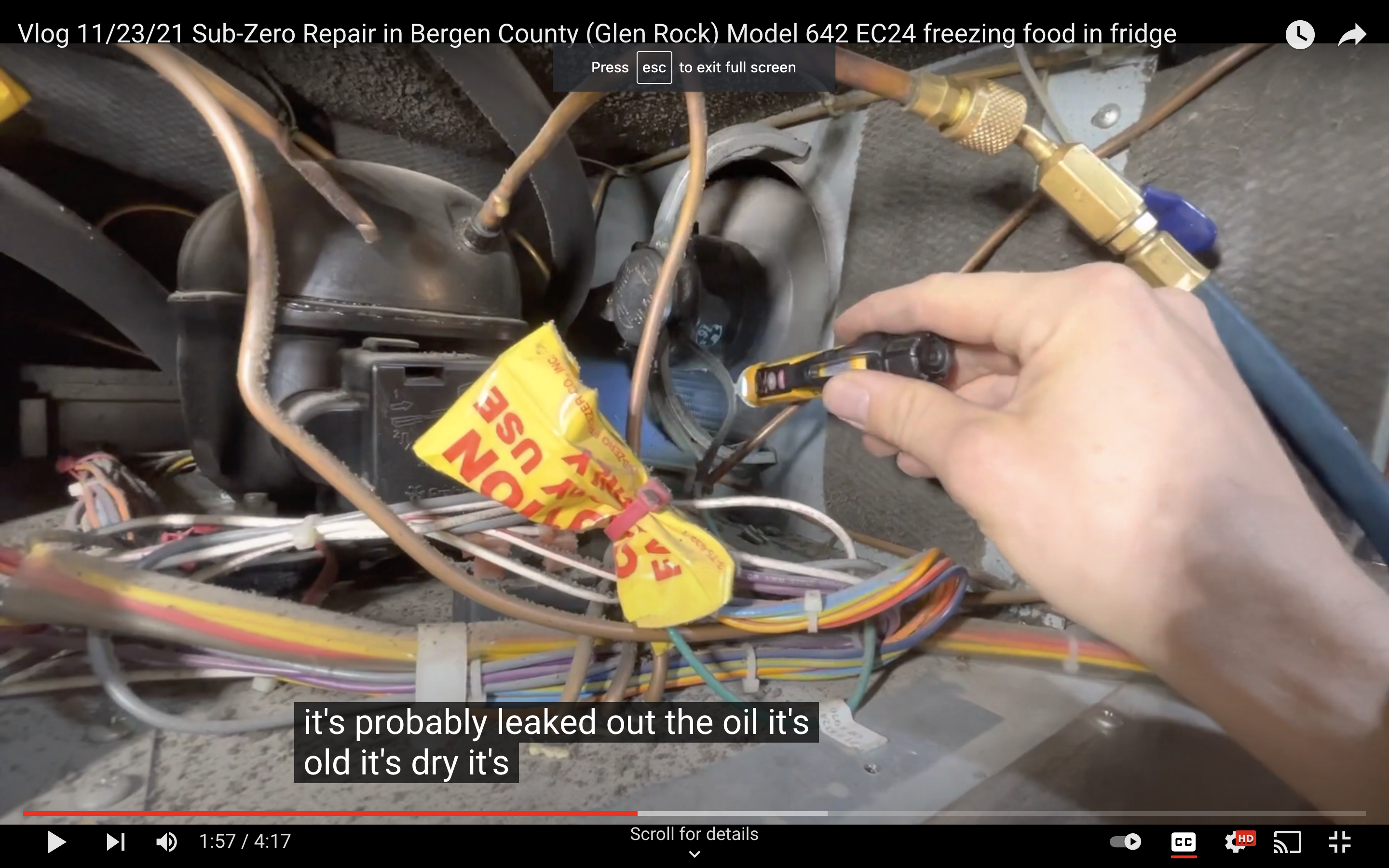 As you can see we have power at the Condenser Fan Motor but no movement. We spun it and got it going. Pressures logged in as acceptable. We changed the fan and was good as new!
For sub zero repair anywhere Bergen County, or New Jersey for that matter, give us a call, we travel statewide and offer a super affordable and informative service!
Thanks for reading!