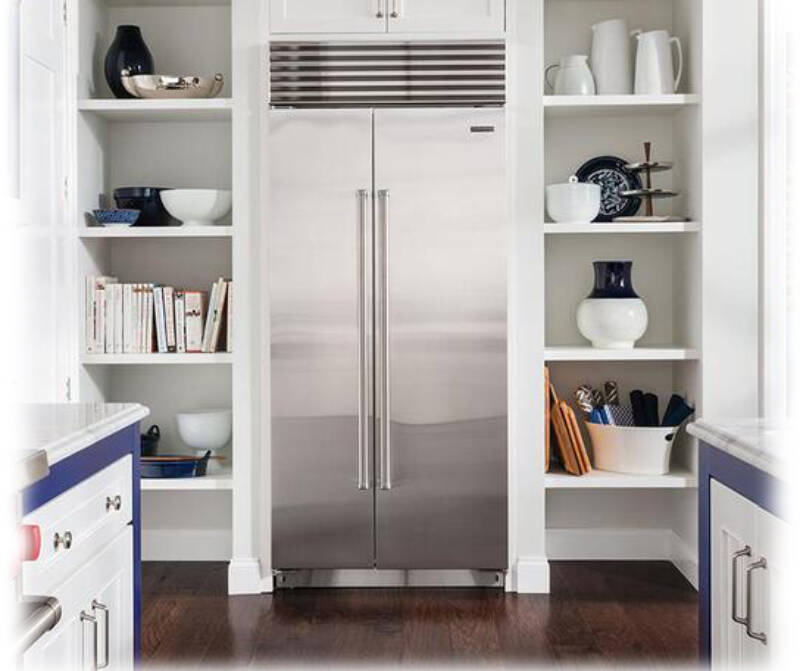 Sub-Zero Repair
Sub-Zero Repair really is our specialty. We have over 40 years experience! We are unbelievably fast in offering support for Sub-Zero Refrigerators, Freezers, Wine Coolers and Ice-Makers. Call and get product support directly from a technician.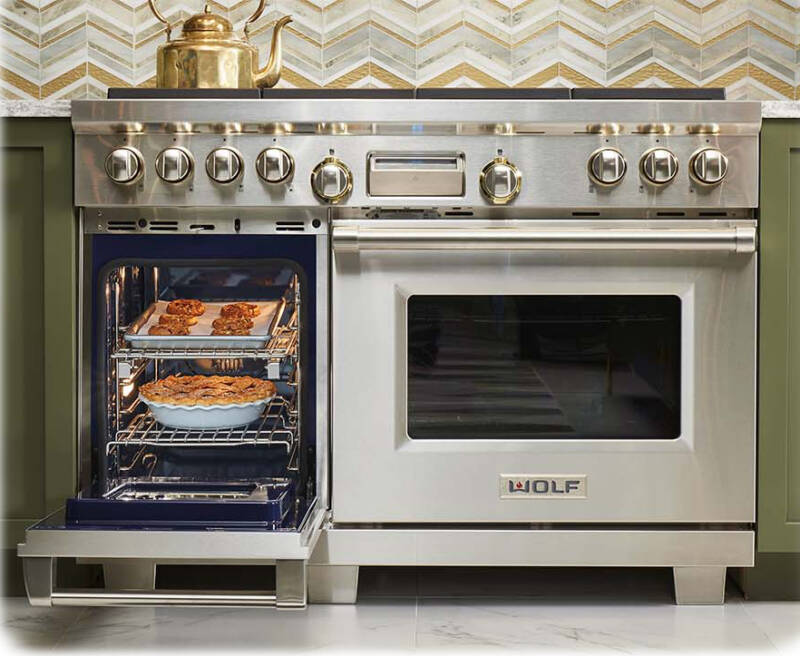 Wolf Repair
Did you know Wolf appliances are owned and produced by Sub-Zero? We offer lightning fast service on Wolf appliances in New York and New Jersey. We have streamlined our service for the full line of Ranges, Cooktops, Wall Ovens, Hoods and Grills.
Our New Jersey Service area
---
New Jersey is our home, we service a wide range of the state. Our friendly team will be happy to assist you and provide information on our service coverage.
Comprehensive Service for Your Sub-Zero and Wolf Appliances
We pride ourselves on our versatility in servicing the full line of Sub-Zero and Wolf products. Whether you're facing issues with your refrigerator, freezer, wine cooler, ice maker, range, cooktop, wall oven, or microwave, our experienced technicians have the expertise to tackle any problem. From minor repairs to complex issues, we are dedicated to restoring the functionality of your Sub-Zero and Wolf appliances, ensuring your kitchen runs smoothly and efficiently.
Learn From The Pros.
Did you know the #1 reason for mechanical failures of refrigerators is having a clogged condenser? The dust restricts airflow and causes the machine to overheat. Eventually, the machine fails. No doubt about it, cleaning your condenser regularly is the recipe for a long lasting refrigerator. Learn how to clean the condenser on your Sub-Zero and check out some more repair tips.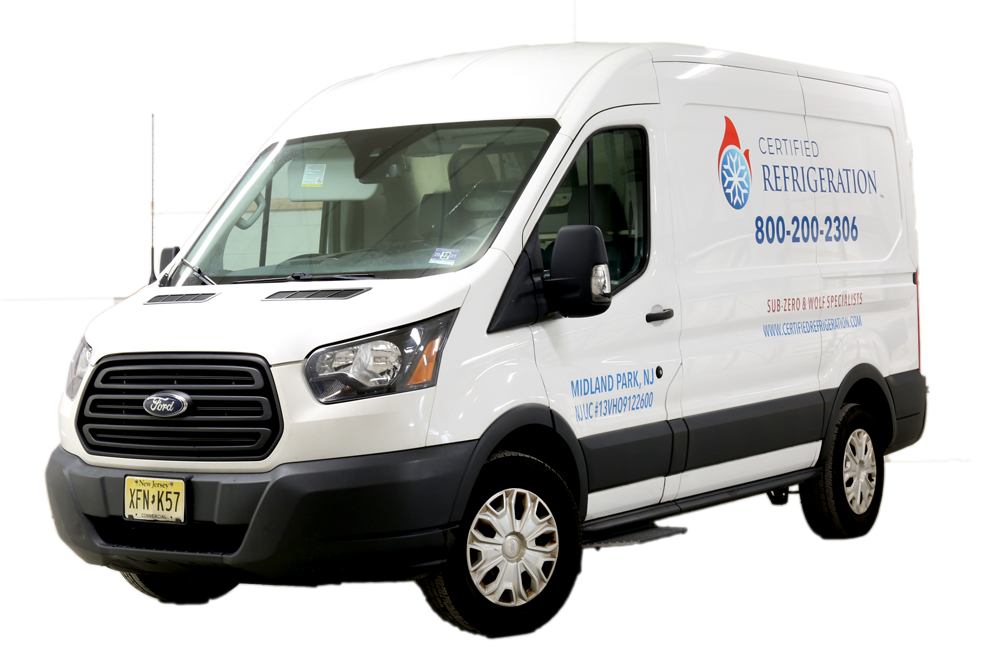 Sub-Zero & Wolf Products are our specialty.
---
At Certified Refrigeration LLC, we pride ourselves on using only the best equipment available to service your Sub-Zero and Wolf appliances. We understand that investing in our business and our technicians is essential to providing the highest quality service to our customers. As the leading service provider in New Jersey, we stock the most parts in the state to ensure that we can repair your appliances quickly and efficiently. Our protocols are designed to minimize any "down time" for your appliances, getting them back up and running as soon as possible. With our commitment to excellence, you can trust that your appliances are in good hands with Certified Refrigeration LLC. Meet Our Experienced and Friendly Technicians
---
At Certified Refrigeration LLC, we're proud to have a team of licensed and experienced technicians who are dedicated to providing our customers with the best possible service. Our technicians have a wealth of experience working with Sub-Zero and Wolf appliances, and they have the expertise to diagnose and fix even the most complex problems. But beyond their technical skills, our technicians are also awesome guys who are committed to providing friendly and professional service to each and every customer. We're proud of our team and invite you to learn more about them on our Meet the Team page.
Contact Us.
Please take a moment to provide us with detailed information so that we can address your needs with precision and accuracy. We respond ASAP.
The Best Sub Zero and Wolf Appliance Repair Service in New Jersey
---
We are the leading Sub Zero and Wolf appliance repair service provider in New Jersey. We have been in the business for over four decades and have accrued a wealth of experience in handling and repairing all Sub Zero and Wolf appliances. Our company operates from New Jersey and offers services to all of North and Central Jersey. We provide repair services in Bergen, Essex, Hudson, Mercer, Middlesex, Monmouth, Morris, Passaic, Somerset, Sussex, Union, and Hunterdon County. Our wide service area coverage has made us the most trusted Sub Zero and Wolf appliance repair company in the state.
Why Choose Us?
As a family-owned business, we prioritize our customers' satisfaction and always ensure that we provide quality service at an affordable price. Our commitment to using genuine Sub Zero and Wolf parts ensures that our repairs are reliable and long-lasting. We have a fully stocked warehouse that enables us to perform repairs on the same day we receive a service call. Our technicians arrive at your doorstep in well-equipped trucks that have all the necessary parts to fix your appliance. Visit our FAQ for more on how we have streamlined the repair process.

Our Service Offerings
At Certified Refrigeration LLC, we offer a wide range of services to ensure that all your Sub Zero and Wolf appliance repair needs are taken care of. We specialize in repairing refrigerators, freezers, ice makers, wine fridges, ranges, range hoods, speed ovens, microwaves, and all other Sub Zero and Wolf appliances. Our technicians have diverse backgrounds, enabling us to offer an all-in-one service that eliminates the need for multiple service calls from other companies.
Towns We Often Service in NJ:
We provide Sub Zero and Wolf appliance repair services around the state of New Jersey. Often times we will have one crew working in a town in North Jersey, while we have another out in a town like Princeton. Because of our specialist status, we are able to confidently cover up to a sixty mile radius in the State of New Jersey alone! Our prompt and reliable service delivery ensures that our customers' needs are always met, and we have become a go-to company for all Sub Zero and Wolf appliance repair needs in the state.
Our Guarantee is unrivaled.
If you need Sub Zero and Wolf appliance repair services in New Jersey, Certified Refrigeration LLC is the right company to call. Our decades of experience, commitment to quality service, and wide service area coverage have made us the most trusted Sub Zero and Wolf appliance repair company in the state. We guarantee prompt and reliable service delivery, and our team of experienced technicians is always ready to fix your appliance on the same day with an excellent warranty.
Happy Customers, Happy Homes: Testimonials from Satisfied Clients.
If you are out of our service area, just call us to see if we can still accommodate you!
We field calls for these appliances all around the tri-state. Our commitment to the product line makes us fast and flexible. If you find that you are out of our service area but would prefer to use our service, just give us a call. We try our best to accommodate you!
Use this form to get a quick response from our team!