We Service the full line-up of products by Sub-Zero & Wolf.
At Certified Refrigeration LLC, we pride ourselves on our versatility in servicing the full line of Sub-Zero and Wolf products. Whether you're facing issues with your refrigerator, freezer, wine cooler, ice maker, range, cooktop, wall oven, or microwave, our experienced technicians have the expertise to tackle any problem. From minor repairs to complex issues, we are dedicated to restoring the functionality of your Sub-Zero and Wolf appliances, ensuring your kitchen runs smoothly and efficiently.
Local Service Areas - New York!
---
When it comes to reliable and efficient appliance repair services in New York, Certified Refrigeration LLC is the name to trust. We proudly serve various counties, including Westchester, Rockland, Putnam, Orange, and New York City (NYC). With our years of experience and dedication to the Sub-Zero & Wolf product line, we have become the go-to provider for all your appliance repair needs in these areas.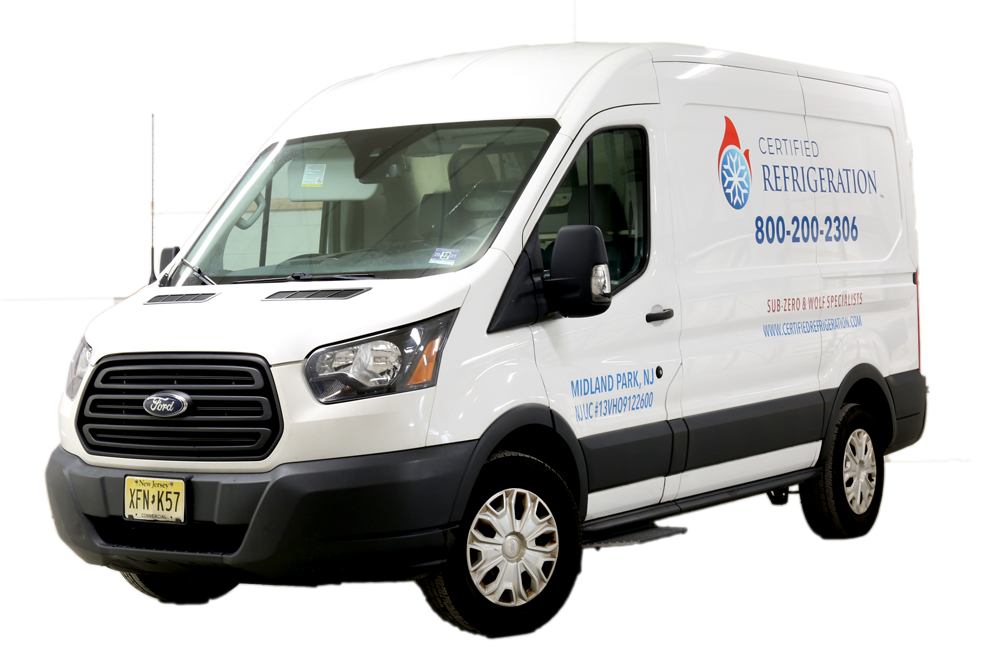 Sub-Zero & Wolf Products are our specialty.
---
At Certified Refrigeration LLC, our commitment to servicing the Sub-Zero & Wolf product line is unmatched. With years of experience and countless service calls under our belt, we have gained extensive product knowledge that sets us apart. We have encountered and successfully resolved a wide range of issues, allowing us to tackle even the most complex problems with confidence. Our direct line of communication with Sub-Zero & Wolf's support & parts team ensures that we have access to the best resources and solutions available. Rest assured, we have perfected the art of troubleshooting and make the entire process seamless and hassle-free for our customers. For professional phone support, don't hesitate to give us a call today. Our team of experts is ready to assist you. Meet Our Experienced and Friendly Technicians
---
At Certified Refrigeration LLC, we're proud to have a team of licensed and experienced technicians who are dedicated to providing our customers with the best possible service. Our technicians have a wealth of experience working with Sub-Zero and Wolf appliances, and they have the expertise to diagnose and fix even the most complex problems. But beyond their technical skills, our technicians are also awesome guys who are committed to providing friendly and professional service to each and every customer. We're proud of our team and invite you to learn more about them on our Meet the Team page.
The Fastest Response For Sub-Zero & Wolf
---
We Go Above and Beyond.
At Certified Refrigeration, we take pride in offering the fastest response time in New York. Our secret lies in our meticulous preparation and extensive knowledge of Sub-Zero appliances. In our video, you'll see the behind-the-scenes action as we start at our fully stocked warehouse, gathering the necessary parts and loading them onto our service vehicle. When we arrive at the job, we come fully equipped and ready to tackle any challenge. We go above and beyond by not only fixing the immediate issue but also addressing any installation errors or concerns, ensuring that your Sub-Zero appliance looks and performs flawlessly. When you choose Certified Refrigeration, you can expect nothing less than exceptional service and outstanding results.
Happy Customers, Happy Homes.
Contact Us
Please take a moment to provide us with detailed information so that we can address your needs with precision and accuracy. We respond ASAP.
Use this form to get a quick response from our team!