It's all about being prepared.
Sub-Zero & Wolf designed such great products and have really kept up with their parts supply (they rarely have backorders or discontinue parts). We stock up on almost all that we come across that we think we'll need on the job. We stock our warehouses and keep our trucks packed with all the essentials. When you call us we will start preparing for you. Once we know your model number, we make sure that we are prepared with any parts that you may need when our technicians arrive. You don't pay extra for this, it is just part of running a great company, we show up prepared. This is the main reason why we are miles ahead of other appliance services that take weeks to diagnose, order parts and eventually install. We are a one-stop-shop and we have made it this way.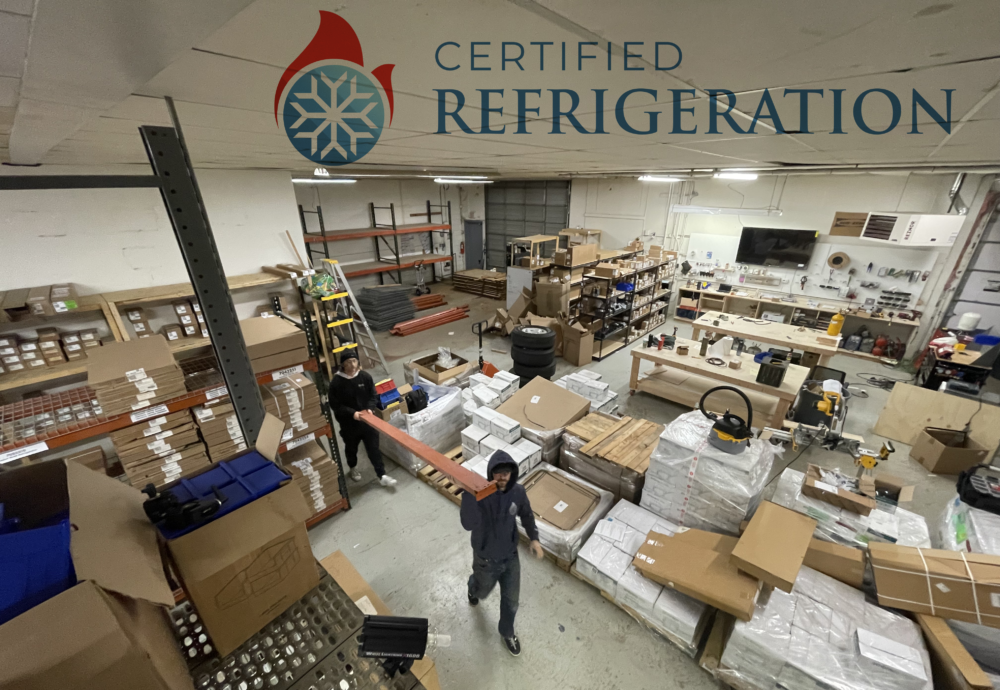 Our Parts Warehouse.
Our company uses parts directly from the factory. We purchase our parts through our local Sub-Zero parts distributor. We use Certified Appliance Parts who is the correct parts distributor if you live in the North East. We purchase parts in advance and stock our warehouse and our tall roof work vans with all the parts that we most commonly use. Using OEM (original equipment manufacturer) parts is the easiest and most reliable way to fix your units. While other products may work on your units, having exact specification parts cuts down on call backs and increases service efficiency. Our Inventory is Simply Unmatched.
No one stocks up better than us. We come to your location in tall roof vans that are fully loaded with all of the little parts that wear down and break on your Sub-Zero Unit. We started doing this to cut down on return trips. Our trucks stock the most important parts for nearly all Sub-Zero units made over the past 30 years. We are now repairing these units within one service call 99% of the time. The care we are putting into servicing Sub-Zero refrigerators in the Tr-State area is simply unmatched. It would be a waste of time to call another "specialist" before us.
These Parts are for Independent Service Only.
Certified Refrigeration is not a Sub-Zero & Wolf parts distributor. We do not sell or ship their parts to consumers. Our inventory is exclusively used in the field for day-of repairs. You call us when you need your Sub-Zero or Wolf appliance repaired quickly and properly. If you are looking for parts, which is often the case for consumable products such as water or air filters, please contact Sub-Zero directly at 800-200-7820.