Orange County, Warwick, New York Sub-Zero Service
February 03, 2022
This homeowner purchased an empty home with all sorts of fishy stuff going on!

The house was beautiful! It had been sitting vacant and the Freezer must have stopped working during that time. The defroster burnt a hole in the evaporator and no one was around to know it had failed. The compressor ran in a vacuum until it failed and when the house became occupied the local appliance company couldn't fix it so they called us out from New Jersey.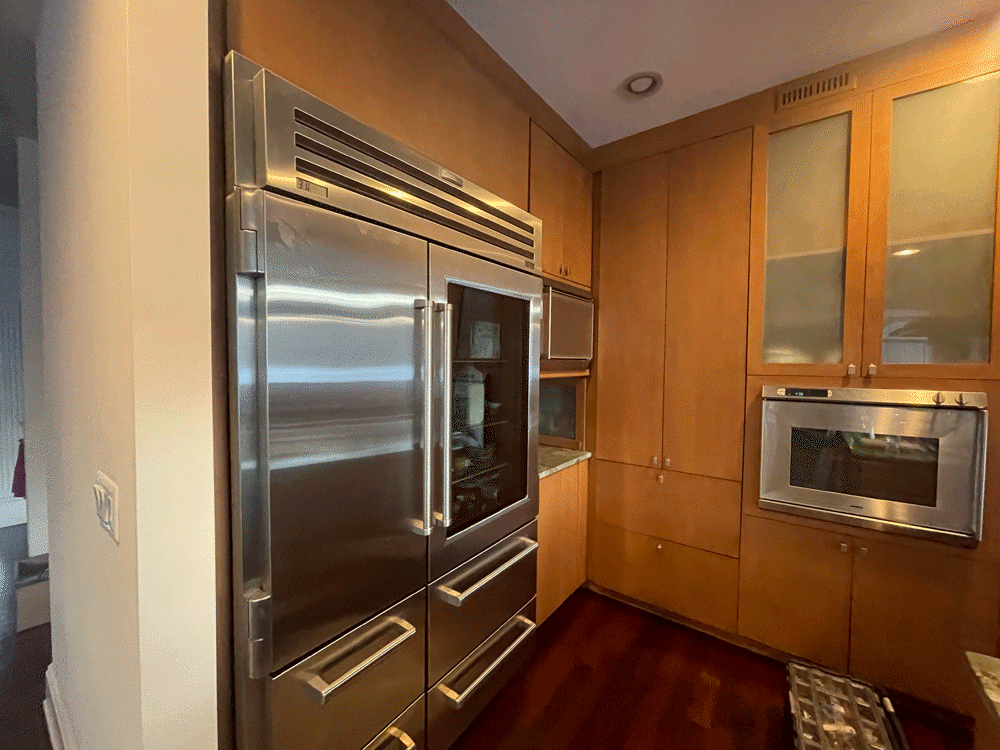 We specialize in sealed system refrigeration repairs and it seems like every once in a while someone in Warwick calls in with something the local guy can't fix, we love the challenge !

It's always fun working out in the Warwick area, growing up in New Jersey I have friends who moved out there and it's always good to stop in and see them. The bars aren't too bad either!

So we took the drive up to Warwick and set out to rebuild the 648pro. We completed the job and knock on wood, it's still working to this day. Definitely not our favorite job, lots of time on your knees fishing for non magnetic screws… ouch…

Parts replaced:
Freezer variable speed compressor
Variable speed inverter
Heat exchange and evaporator
New terminator
New filters (including a heavy duty refrigeration filter graded much higher than residential)
Big condenser blow out.

For sub zero repair in Warwick, Orange County, New York, give us a call we are a short drive away.
Certified Refrigeration LLC
1-800-200-2306